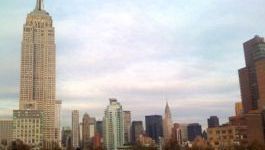 Walgreens: Q1 misses consensus
(CercleFinance.com) - Walgreens Boots Alliance has reported Q1 adjusted EPS that is down 6% at 1.
37 dollar, four cents short of the consensus, while its adjusted operating profit was down 15.6% at 1.5 billion dollars.

The drugstore chain posted sales growth of 1.6% to 34.3 billion dollars (+2.3% at constant exchange rates), including 1.6% growth in comparable store sales for the retail pharmacy business in the United States.

For the whole of its current financial year, the Deerfield (Illinois) based group maintains its forecast of adjusted EPS that is pretty much stable y-o-y at constant exchange rates (plus or minus 3%).


Copyright (c) 2020 CercleFinance.com. All rights reserved.