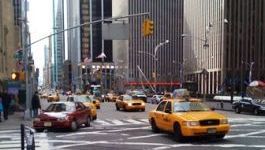 UnitedHealth: raises 2017 EPS target.
(CercleFinance.com) - UnitedHealth Group has announced an increase in its FY 2017 forecasts, with the group now looking for adjusted EPS of close to ten dollars, whereas three months ago it said that it was expecting between 9.
75 dollars and 9.90 dollars.

For Q3, the health insurance company posted adjusted EPS that was up 23% at 2.66 dollars, hence beating the consensus by 10%, with sales up 9% to 50.3 billion dollars.

Its main subsidiary, UnitedHealthcare, boasted a gain of 1.9 million clients over one year via employer-supported coverage programs, the government (Medicare for the elderly and Medicaids for the poorest) and internationally.


Copyright (c) 2017 CercleFinance.com. All rights reserved.