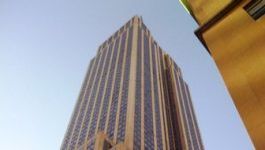 Under Armour: shares jump on surprise quarterly sales beat
(CercleFinance.com) - Under Armour reported quarterly revenue on Tuesday that beat analysts' estimates, as the US athletic gear maker said it has benefited from its strategic transformation and "tough decisions.
"

Its shares have risen by up to 17% to 16.7 dollars in early trading today, having collapsed over 70% since the summer of 2015.

For the fourth quarter to 31 December 2017, Under Armour reported revenue that was up 5% to 1.4 billion dollars.

Analysts were looking for revenue of 1.3 billion dollars.

"We believe the revenue upside was due to greater sell-in and additional distribution in North America," Susquehanna moderated, maintaining a "negative" stance on the stock.

The group's net loss reached 88 million dollars in the quarter. Excluding both a one-off charge related to the US tax reform, and the impact of the restructuring plan, its adjusted net loss reached just 1 million dollar, in line with the group's guidance and the consensus.

Copyright (c) 2018 CercleFinance.com. All rights reserved.