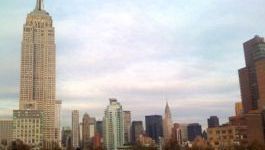 Target: comparable sales up 1.4% over holiday season
(CercleFinance.com) - Target has announced 1.
4% growth in like-for-like sales for the months of November and December 2019, compared to a 5.7% rise seen over this period in 2018.

Despite this performance falling short of expectations over the holiday season, the low-cost food retailer maintains its EPS targets for Q4, which should be the eleventh in a row with comparable store sales growth.

Target has also announced the retirement of its Executive Vice President and Chief Stores Officer, Janna Potts. She will be replaced by Mark Schindele, who was previously in charge of properties. Janna Potts will remain in the group in an advisory role until 1 May.


Copyright (c) 2020 CercleFinance.com. All rights reserved.