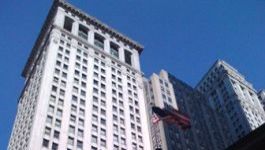 Qualcomm: cooperation with Ericsson and Verizon ahead of 5G
(CercleFinance.com) - US chipmaker Qualcomm has collaborated with Verizon and Ericsson to trial Massive MIMO, a key technology component in the evolution towards 5G, the three companies said on Thursday.


In the trial, the three firms have used the latest Ericsson Massive MIMO software and hardware on Verizon's wireless network in Irvine, California, along with a mobile test device powered by Qualcomm.

The Ericsson Massive MIMO portfolio is expected to be available next year, in line with commercial smartphones with the TM9 compatible chipset, which are expected to arrive in the first half of 2018.

Copyright (c) 2017 CercleFinance.com. All rights reserved.