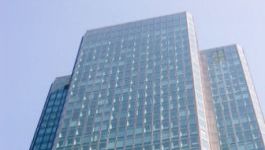 Omnicom: lower revenue and profit in fourth-quarter
(CercleFinance.com) - Omnicom shares are down over 7% on Thursday after the US advertising company reported lower quarterly revenue and profit.


The owner of TBWA and BBDO networks said fourth-quarter net income fell by 27.4% to 254 million dollars, from 350 million dollars in fourth-quarter 2016.

In the fourth quarter the group had to record a net increase of 106 million dollars in its income tax expense, due to the US fiscal reform.

In the meantime, Omnicom's global revenue in Q4 slipped 1.5% to 4.17 billion dollars, although organic growth still reached 1.6%.

Omnicom shares were down 7.1% at 76.9 dollars in early trading on the New York Stock Exchange on Thursday.

Copyright (c) 2018 CercleFinance.com. All rights reserved.