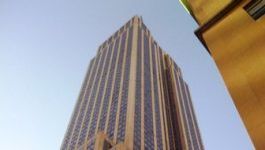 Omnicom: quarterly earnings up despite falling revenue.
(CercleFinance.com) - On Tuesday US advertising company Omnicom reported a higher-than-expected 6.
6 percent rise in quarterly earnings, despite a fall in worldwide revenue.

The firm, which owns top-tier agencies such as TBWA or BBDO, said Q3 profit increased to 263.3 million dollars, or 1.13 dollar a share, from 252.6 million dollars, or 1.06 a share, a year earlier.

The results beat the average analyst forecast of 1.10 dollar per share.

Omnicom's worldwide Q3 revenue decreased 1.9% to 3.72 billion dollars, still above the consensus of 3.70 billion dollars.

However, organic revenue, a closely watched industry indicator, which excludes FX factors and acquisitions, rose 2.8%, said the firm, which currently serves over 5,000 clients in more than 100 countries.



Copyright (c) 2017 CercleFinance.com. All rights reserved.