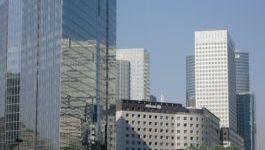 Microsoft: to contribute to improving Google Chrome
(CercleFinance.com) - According to the American media Windows Latest, Google could recover certain functionalities integrated into the latest version of Microsoft Edge, built from Chromium, the development base of the Google Chrome browser.


This would not come as a surprise: Microsoft had already announced, by working from Chromium, that it wanted to contribute to the improvement of Google Chrome's source code. In this specific case, Google could take the opportunity to reduce the impact of its browser on the battery of laptops.

Remember that Google Chrome is the most used browser in the world (70% market share). Microsoft, which was for a long time dominant with Internet Explorer, is now a challenger (5% for Edge).


Copyright (c) 2020 CercleFinance.com. All rights reserved.