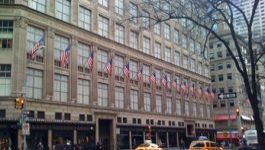 Merck: completes acquisition of ArQule
(CercleFinance.com) - Merck said that it has completed its 2.
7 billion dollar offer on ArQule, in a deal that was sealed in December to expand its cancer treatment portfolio.

The US drugmaker announced on Thursday the successful completion of the cash offer for all of the outstanding shares of ArQule, at a price of 20 dollars per share.

Merck said 103.4 million shares were validly tendered during the tender period, representing approximately 75.3% of the company's share capital.

Merck has completed the acquisition today through a merger of a wholly-owned unit with ArQule, meaning that ArQule has officially become one of its subsidiaries, it said.

This also means that ArQule's shares will no longer be listed or traded on the Nasdaq.

Copyright (c) 2020 CercleFinance.com. All rights reserved.