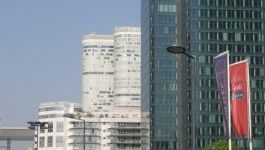 Merck: Keytruda wins China approval for lung cancer
(CercleFinance.com) - Merck's Keytruda has been approved by Chinese regulators for first-line treatment of metastatic squamous non-small cell lung cancer (NSCLC) in combination with chemotherapy, the US drugmaker said on Tuesday.


Lung cancer is the leading cause of cancer death in China, with squamous cell carcinoma representing a particularly difficult-to-treat type of cancer.

Each year, more than 787,000 new cases of lung cancer are diagnosed in China and over 631,000 deaths result from the disease.

Copyright (c) 2019 CercleFinance.com. All rights reserved.