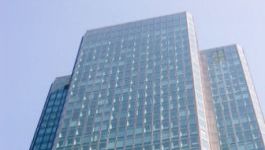 Eli Lilly: to buy Dermira in skin disease push
(CercleFinance.com) - Eli Lilly has agreed to acquire Dermira for 1.
1 billion dollars in cash, enabling the US drugmaker to get its hands on an experimental treatment for eczema.

Under the terms of the agreement, Lilly will start a tender offer to acquire all of Dermira's outstanding shares for a price of 18.75 dollars each.

The offer represents a premium of approximately 86% compared to the average trading price of the Dermira share before 9 January, the last trading day before the transaction was announced, Lilly said.

The acquisition is expected to close by the end of the first quarter of 2020.

It will strengthen Lilly's immunology pipeline, with the addition of lebrikizumab, which is being evaluated in a Phase 3 clinical development program for the treatment of moderate-to-severe atopic dermatitis (eczema) in teenagers and adult patients.

The deal also includes Dermira's medicated cloth for primary axillary hyperhidrosis.

Copyright (c) 2020 CercleFinance.com. All rights reserved.