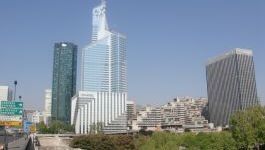 Eli Lilly: shares up after dividend hike, 'strong' guidance
(CercleFinance.com) - Eli Lilly expects 2020 to be a "strong year" of financial and operational performance, characterized by robust top-line growth, margin expansion, and pipeline progress, the US drugmaker said on Tuesday.


The Indianapolis-based company today issued its 2020 financial guidance, saying that non-GAAP earnings per share (EPS) is expected to be between 6.38 dollars and 6.48 dollars.

On the same basis, full-year 2019 EPS is expected between 5.75 dollars and 5.85 dollars, Lilly said.

"Lilly is in the early phase of an exciting period of prolonged growth for the company, driven by an expanding portfolio of new medicines focused on diabetes, oncology, immunology, and neuroscience," said CEO Dave Ricks.

On top of this, last night Eli Lilly announced a 15% increase in its quarterly dividend.

After all these announcements, the shares were up 1.2% at 124.3 dollars on the New York Stock Exchange in early trading on Tuesday.

Copyright (c) 2019 CercleFinance.com. All rights reserved.