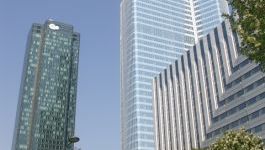 Eli Lilly: promising new drug for psoriasis
(CercleFinance.com) - Treatment with Lilly's Taltz resulted in improvements of genital psoriasis on patients' sexual activity, the US drugmaker said on Tuesday.


According to results from a Phase 3b trial, patients with moderate-to-severe genital psoriasis treated with the medicine reported a greater decrease in the impact of their condition on sexual activity compared to placebo after 12 weeks of treatment.

Taltz was first approved by the FDA in March 2016 for the treatment of adult patients with moderate-to-severe plaque psoriasis who are candidates for systemic therapy or phototherapy. In December 2017, Taltz was also approved for the treatment of adults with active psoriatic arthritis.


Copyright (c) 2018 CercleFinance.com. All rights reserved.