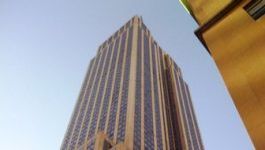 Lennar Corp: Q4 EPS beats estimates
(CercleFinance.com) - Lennar Corp has reported Q3 2019 earnings that are down 15.
3% at 674.3 million dollars, or 2.13 dollars per share, i.e. EPS that exceeds the consensus by 23 cents.

The quality homebuilder posted 8% revenue growth to 7 billion dollars, thanks to an increase in the number of homes delivered, which more than offset a drop in the average selling price.

"New orders and deliveries for the quarter exceeded expectations by increasing 23% and 16%, respectively, over 2018," said executive chairman Stuart Miller, who expects cash flow to continue to accelerate in 2020.



Copyright (c) 2020 CercleFinance.com. All rights reserved.