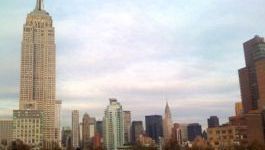 Kraft Heinz: launches tender offer on senior notes
(CercleFinance.com) - Distressed US food giant Kraft Heinz on Tuesday launched a tender offer on 900 million dollars of senior notes due in 2020 in a bid to cut its expensive debt.


The company said it has begun an offer to purchase for cash any and all of its outstanding 5.375% senior notes due in 2020, of which 900 million dollars are currently outstanding.

The tender offer will expire on 9 September.

Copyright (c) 2019 CercleFinance.com. All rights reserved.