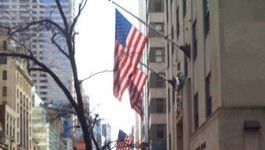 IBM: over 100 clients in quantum computing
(CercleFinance.com) - IBM said on Wednesday that it has now over 100 clients that use its quantum computing unit, including Delta Airlines and Goldman Sachs.


The US airline has agreed to join "IBM Q Hub" to explore the capabilities of quantum computing for customers and employees, and address challenges across the travel industry.

Banks such as Goldman Sachs and Wells Fargo have also begun to explore practical applications using quantum computing, IBM said.

The IT giant said that it has gained other deals with academic, government research labs and startups, including Georgia Tech, Stanford University, and Zurich Instruments.

IBM said quantum computing could help to find new materials to capture CO2 for climate change, but also discover new chemistries for more energy efficient batteries.

Copyright (c) 2020 CercleFinance.com. All rights reserved.