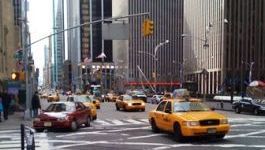 General Motors: US sales down 2% in October.
(CercleFinance.com) - General Motors announced that it delivered 252,813 vehicles in the US last month, down 2% year-on-year, but up 2% when adjusted for the number of business days.


Exceptionally strong deliveries of Chevrolet, Buick and Cadillac crossovers have helped the group to reach an estimated retail market share of 17%, or more, for the third month in a row, the car maker said.

In particular, the Detroit-based group reported retail sales growth of 59% for Chevrolet Traverse, 22% for Chevrolet Equinox and 75% for Buick Enclave, as well as a 23% increase for the GMC Sierra pickup.


Copyright (c) 2017 CercleFinance.com. All rights reserved.