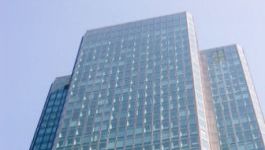 GE: halves dividend per share.
(CercleFinance.com) - GE has announced that its board of directors has decided to halve its quarterly dividend from 24 cents to 12 cents per share, a change that will come into effect with the next dividend declaration due in December.


CEO John Flannery said that the group is focused on an overall return to shareholders and believes that this is the right decision to align GE's dividend distribution with cash flow generation.

Copyright (c) 2017 CercleFinance.com. All rights reserved.