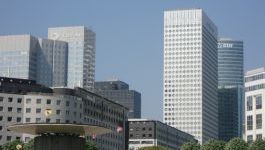 Ford: 2019 sales down 26.1% in China
(CercleFinance.com) - Ford and its joint ventures in China announced sales of 567,854 vehicles in Chine over 2019, representing a fall of 26.
1%, of which 146,473 vehicles were sold in Q4 alone, down 14.7% y-o-y.

"While our sales declined primarily in the value segment, the decline continued to narrow in the second half and saw the stabilization of our shares in the high-to-premium segments," said Anning Chen, president and CEO, Ford Greater China.

"The pressure from the external environment and downward trend of the industry volume will continue in 2020, and we will put more efforts into strengthening our product lineup... to mitigate the external pressure and improve dealers' profitability," he added.



Copyright (c) 2020 CercleFinance.com. All rights reserved.