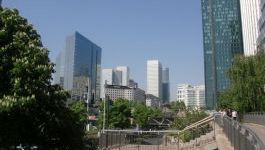 Ford: China sales down 8% in November.
(CercleFinance.com) - Ford's retail sales in China fell 8% to 117,593 vehicles in November, the company said on Monday.


Over the first 11 months of the year, the US carmaker saw car sales decline by 6% year-on-year to 1.05 million, according to figures provided by the company.

Sales of the Focus alone have crumbled by 30% to 147,153 cars year-to-date, on the back of the impact of the reduced tax incentives for smaller cars, which has been effective since the beginning of the year.

Copyright (c) 2017 CercleFinance.com. All rights reserved.