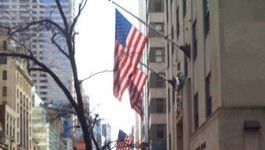 ExxonMobil: buys two Egypt offshore exploration blocks
(CercleFinance.com) - ExxonMobil said on Monday that it has acquired more than 1.
7 million acres for exploration offshore Egypt to strengthen its portfolio in the Eastern Mediterranean.

The US oil giant will operate a block approximately five miles offshore Egypt's northern coast and another one in the Nile Delta. It will hold 100% of both blocks.

Operations, including acquisition of seismic data, are scheduled to begin in 2020.

ExxonMobil has been marketing fuels, lubricants and specialties in Egypt since 1902.

Copyright (c) 2019 CercleFinance.com. All rights reserved.