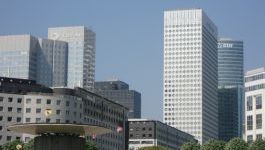 ExxonMobil: makes new offshore oil discovery in Guyana
(CercleFinance.com) - US oil major ExxonMobil said on Monday that it has made a new oil discovery at a well in its Stabroek block offshore Guyana.


The discovery adds to the previously announced estimated recoverable resources of over 6 billion barrel of oil-equivalent on the block, Exxon said.

Drilled at over 2,000 metres water depth, the well has found approximately 33 metres of a high-quality oil bearing sandstone reservoir, the company added.

The Stabroek block is 26,800 square kilometres in area.

Copyright (c) 2019 CercleFinance.com. All rights reserved.