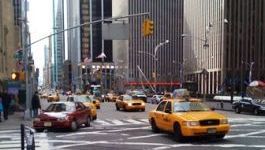 ExxonMobil: announces algae-based biofuel program
(CercleFinance.com) - ExxonMobil and Synthetic Genomics have announced a new phase in their joint algae-based biofuel research program, which could lead to a technical production capacity of 10,000 barrels per day by 2025.


This phase will include an outdoor study of algae growth in several specific ponds in California, so as to better understand certain parameters that cannot be replicated in laboratories.


Copyright (c) 2018 CercleFinance.com. All rights reserved.