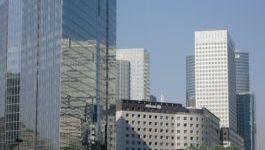 Exxon Mobil: to combine refining and marketing units.
(CercleFinance.com) - Exxon Mobil will combine its refining and marketing operations into a single unit called ExxonMobil Fuels & Lubricants, the US oil major said at the weekend.


The move aims at improving decision making and enhancing performance, the Texas-based company said.

Bryan Milton, currently president of the ExxonMobil fuels, lubricants and specialties marketing division, has been appointed president of the combined division.

The integration is expected to be completed in the first quarter of 2018.



Copyright (c) 2017 CercleFinance.com. All rights reserved.