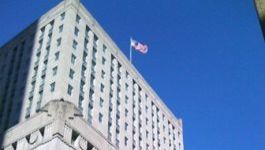 Dowdupont: Q3 exceeds expectations.
(CercleFinance.com) - DowDuPont - the chemicals group resulting from the merger between Dow Chemical and DuPont, which was completed two months' ago, posted pro-forma adjusted EPS that up 10% at 55 cents in Q3, 12 cents above the consensus.


Again on a pro-forma basis, operating EBITDA increased 7% to over 3.2 billion dollars, with sales that were up 8% to nearly 18.3 billion dollars, thanks to strong demand on many end markets.

In addition, DowDuPont announced a series of measures to generate cost savings of 3 billion dollars, which will result in pre-tax charges of approximately 2 billion dollars, including 1 billion dollars in the current quarter.


Copyright (c) 2017 CercleFinance.com. All rights reserved.