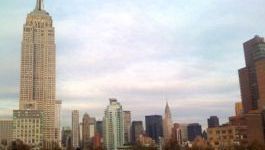 Darden: annual forecasts raised
(CercleFinance.com) - The Darden Restaurants share is expected to rise sharply on Wall Street this Tuesday, after the group announced an increase in its FY targets.


The group now expects adjusted EPS of between 4.45 dollars and 4.53 dollars, against a previous range of 4.38 dollars to 4.5 dollars, and a consensus of 4.44 dollars.

It also targets a 2% increase in its same-store sales over the year, compared to 1% to 2% initially forecast.


Copyright (c) 2017 CercleFinance.com. All rights reserved.