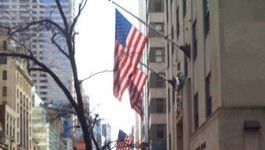 Criteo: shares down 6% after warning.
(CercleFinance.com) - Today French online advertising firm Criteo warned that Apple's Intelligent Tracking Prevention feature, or ITP, would have a negative impact on its business, which resulted in the shares falling 5% in New York.


The company said it expected ITP to have a net negative impact on its revenue ex-TAC in Q4 of between 8% and 10% relative to base-case projections.

Apple's new feature in Safari tries to cut back on ad-tracking, for example by limiting the number of cookies.

In Q3, Criteo said that ITP had a minimal net negative impact on revenue ex-TAC of less than 1 million dollars.

Revenue excluding so-called "traffic acquisition costs" grew by 33% to 234 million dollars, while net income rose 51% to 22 million dollars.

Criteo shares, which are listed on the Nasdaq, were down 6% at under 39.3 dollars on Wednesday morning after these announcements were made.


Copyright (c) 2017 CercleFinance.com. All rights reserved.