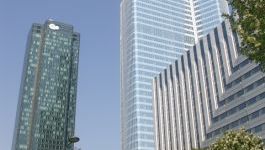 Colgate-Palmolive: Q3 results in line with estimates.
(CercleFinance.com) - Colgate-Palmolive has published its Q3 2017 adjusted net income that is down 1% at 646 million dollars, or EPS of 73 cents, in line with the consensus.


The consumer products company announced a flat adjusted gross margin at 60.4%, on sales that are up 3% at nearly 4 billion dollars, with organic growth of 1.5%.

For FY 2017, Colgate-Palmolive's management still expects "low single digit growth" in its adjusted EPS and turnover (including in organic terms).


Copyright (c) 2017 CercleFinance.com. All rights reserved.