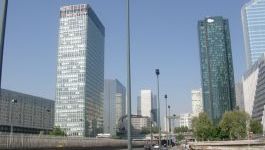 Coca-Cola: quarterly profit up despite falling revenues.
(CercleFinance.com) - On Wednesday, Coca-Cola reported quarterly revenue that was down significantly, hit by the refranchising of its North American bottler.
In spite of this, the group still managed to post higher profit.

Q3 net income for the world's biggest soft drinks maker reached 1.45 billion dollars in the past quarter, or 33 cents per share, up from 1.05 billion dollars, or 24 cents per share, a year earlier.

Net revenues declined 15% to 9.1 billion dollars, impacted by an 18% impact from the ongoing refranchising of its bottling operations. However, revenues were up 4% in organic terms, driven by a positive price/mix contribution of 3%.

Total unit case volumes were broadly unchanged, impacted by macroeconomic challenges in certain Latin American markets.

In its statement, Coca-Cola reinstated its full-year financial outlook, still expecting approximately 3% organic growth in revenues.

After these results, its shares were up slightly (+0,1%) in pre-market trading.


Copyright (c) 2017 CercleFinance.com. All rights reserved.