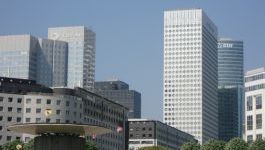 Citi: appoints a new chief economist.
(CercleFinance.com) - Citi has announced that it has appointed Catherine Mann as new global chief economist as from February 2018.


Based in New York, she will oversee the global Economics team and will head research across all business areas.

As Chief Economist at the OECD (Organisation for Economic Cooperation and Development) since 2014, Dr Mann previously worked for other institutions, such as the Federal Reserve Board and the World Bank.

Catherine Mann will succeed Willem Buiter who will become Special Economic Advisor and will focus on Citi's customer service as well as major economic research projects that will be published by Citi.


Copyright (c) 2017 CercleFinance.com. All rights reserved.