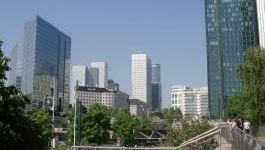 Chipotle: new CEO appointment boosts share price
(CercleFinance.com) - Chipotle Mexican Grill said that it found a new CEO, sending its long-battered shares up 15%, although some analysts warned that the US burrito chain will need more than a management makeover to fully recover.


Chipotle said yesterday evening that its board of directors appointed Brian Niccol as CEO and a board member, effective from 5 March.

Niccol most recently served as CEO of Yum! Brands' Taco Bell unit, where he was responsible for the "highly successful turnaround of the business," the company said.

"During his tenure (...), he transitioned the Taco Bell brand to greater appeal to millennials through product innovation, the introduction of breakfast and technological advancements," analysts at Canaccord Genuity point out.

Also, mobile ordering and payments have been rolled out to 7,000 restaurants, the group said.

However, Canaccord prefers to maintain its "hold" rating on the share.

"While we view the hiring of Niccol as an incremental positive, we believe that it will take time for potential marketing and operational changes to resonate with the consumer," it added.

Shares in Chipotle - which have lost over 66% of their value since the summer of 2015 - have recovered by close to 15% to 288.3 dollars after today's announcement.

Copyright (c) 2018 CercleFinance.com. All rights reserved.