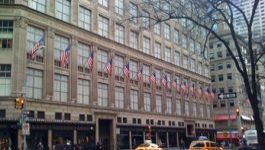 Amazon: cloud business expands in Europe
(CercleFinance.com) - Amazon.
com said on Tuesday that it is expanding its cloud computing business in Europe, with the launch of a fourth European infrastructure in Paris.

Amazon Web Services (AWS) will start offering customers to run their applications and store their content in datacenters in France, the U.S. firm said.

Amazon said that clients such as BforBank, Canal+, Capgemini, Decathlon, LafargeHolcim, Schneider Electric, Societe Generale and Teads are already using AWS.

Copyright (c) 2017 CercleFinance.com. All rights reserved.