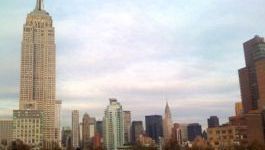 Alphabet: Google adds antispam feature to message app
(CercleFinance.com) - In the process of being deployed, the latest version of the Google Messages SMS app, which is available for Android smartphones, now includes an antiphishing feature, called "SMS Verified", according to information on the specialized site 9to5Google.


The idea is to prevent users from clicking on dangerous links that are sent by SMS using company or bank identification in order to steal personal data. Thus, once a company's identity is controlled, a "Verified" badge will appear on the screen.

According to data released in September by Webroot, phishing attempts have soared by 400% between January and July 2019, which is by all channels, including SMS.


Copyright (c) 2019 CercleFinance.com. All rights reserved.