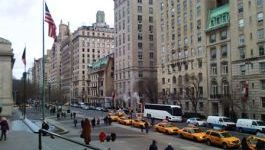 Alphabet: Google partners Atos
(CercleFinance.com) - On Wednesday Atos announces the launch of its new "Workplace as a Service | Google Edition" offering, which can be integrated into its connected work environment solutions, Atos Digital Workplace.


This aims to provide enterprise customers with a way of enhancing the employee workplace experience, through greater choice for users and a boost to productivity.

"As part of its partnership with Google Cloud, Atos is offering a unique integrated and secure package including the supply and support of Chromebooks with Atos' Circuit software, as well as Google's G Suite, supported with setup, migration and management services," Atos said.


Copyright (c) 2019 CercleFinance.com. All rights reserved.