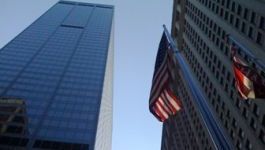 Abercrombie & Fitch: beats consensus in Q3.
(CercleFinance.com) - For the second consecutive quarter, Abercrombie & Fitch has beaten the consensus.


Published this Friday before Wall Street opened, the ready-to-wear group's Q3 accounts included EPS of 15 cents, i.e. 3 cents more than in Q3 2016.

Excluding extraordinary items, EPS was 30 cents, compared with just 22 cents expected by the market.

Revenues reached 859.1 million dollars, up 5%, while analysts were expecting 820 million dollars. At constant stores, sales increased by 4% compared to Q3 2016, while the consensus forecast just a 0.4% rise.


Copyright (c) 2017 CercleFinance.com. All rights reserved.