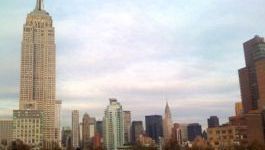 Tele2: adopts 'flatter' organizational structure
(CercleFinance.com) - Tele2 is restructuring its leadership team and adjusting its reporting structure as the Swedish telecoms company is seeking to turn into a "truly integrated operator.
"

With a new dedicated focus on Sweden and the Baltics, the group plans to adopt a "flat" organizational structure, it said in a statement on Tuesday.

Its leadership team will now consist of six executives supporting its CEO Anders Nilsson.

In addition, Tele2 will adjust its reporting structure by combining the Sweden consumer, the Sweden business and the IoT division into one segment.

"By making the Tele2 organization flatter and more integrated across functions these changes bring management closer to the customer and employees closer to each other," the group said.

The stock inched up 1% in Stockholm after these announcements.

Copyright (c) 2019 CercleFinance.com. All rights reserved.