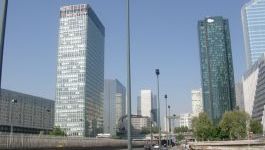 Alfa Laval: wins heat exchanger order in China
(CercleFinance.com) - Alfa Laval has won an order to supply heat exchangers to a refinery and petrochemicals plant in China in a deal worth approximately 100 million Swedish kronor (about 9.
4 million euros), the Swedish engineering group said on Tuesday.

The order includes compact heat exchangers which will be used to recover and reuse heat in the refinery, which produces both transportation fuels and feedstock for petrochemical production.

Deliveries are scheduled for 2020.

Copyright (c) 2019 CercleFinance.com. All rights reserved.