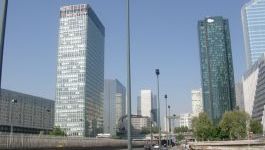 Ericsson: reaches deal to settle US investagions
(CercleFinance.com) - Ericsson has agreed to pay a smaller-than-expected 1.
1 billion dollars to resolve US investigations into its business practices.

The Swedish mobile telecoms gear maker said that the payment would be fully covered by a 11.5 billion Swedish kronor (about 1.2 billion dollars) provision that was made in the third quarter.

Last week Ericsson confirmed that it booked a provision of 1.2 billion dollars for this long-running investigation by US authorities.

As part of the settlement, Ericsson has admitted that certain employees acted in bad faith and knowingly failed to implement sufficient controls, entering into transactions for illegitimate purposes and using sophisticated schemes in order to hide their wrongdoing.

The resolution marks the end of the investigations undertaken by the DoJ and the SEC.

Copyright (c) 2019 CercleFinance.com. All rights reserved.