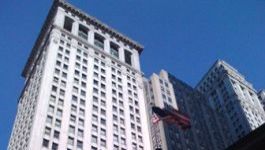 Ericsson: wins five-year Deutsche Telekom deal ahead of 5G.
(CercleFinance.com) - Ericsson has signed a deal to modernise Deutsche Telekom's mobile network with 5G-ready technology in Germany, the Swedish mobile network gear maker said on Thursday.


The five-year agreement includes an upgrade of Deutsche Telekom's 2G, 3G and 4G networks, with a multi-standard solution, Ericsson said in a statement.

A 5G upgrade will be able to be performed by a simple software download to the radio sites, the firm said.

Ericsson has been a partner of Deutsche Telekom's 2G network and IP telephony networks - both mobile and fixed - it added.

Copyright (c) 2017 CercleFinance.com. All rights reserved.