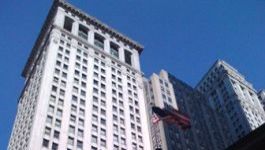 Ericsson: shares jump after broker raises target price.
(CercleFinance.com) - Ericsson shares have risen almost 3% today, after a broker raised its target price, citing "steps in the right direction.
"

UBS has increased its target price for on the struggling Swedish firm to 53 Swedish kronor from 50 Swedish kronor, while maintaining a "neutral" rating on the stock.

The broker - which says that some positive steps have been made in Q3 but states that more are still required - now plans to focus on Ericsson's investor day on 8 November.

Ericsson shares are currently up 2.9% at 53.2 Swedish kronor.


Copyright (c) 2017 CercleFinance.com. All rights reserved.