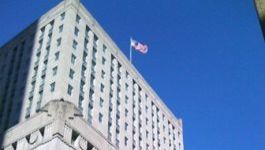 Ericsson: results deteriorating, but 'signs of improvement'
(CercleFinance.com) - Ericsson reported on Friday a decline in third-quarter results on the back of heavy restructuring charges and losses at its IT and cloud businesses.


The Swedish mobile gear maker reported a net loss of 4.3 billion Swedish kronor for the three months to 30 September, compared to a net loss of just 200 million Swedish kronor in the same period a year ago.

Restructuring charges of 2.8 billion Swedish kronor were recorded over the quarter as a result of ongoing cost reductions, Ericsson said.

This included a write-down of 1.6 billion Swedish kronor related to the decision to close and divest a research and center (R&D) in Canada.

In the meantime, reported sales decreased by 6% to 47.8 billion Swedish kronor, while the group's gross margin also fell, reaching 25.4% versus 28.3% in the third quarter of 2016.

While reminding that it has identified a risk of further market and customer "adjustments," the group says it is starting to see some "encouraging improvements" in its performance, particularly in networks.

These comments have led to the Ericsson B shares rising this morning on the Nasdaq/OMX market, adding 3.5% at 50.5 Swedish kronor.

Copyright (c) 2017 CercleFinance.com. All rights reserved.