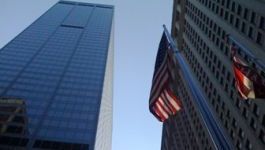 H&M: abandons plans to offer 'reinvestment' dividend
(CercleFinance.com) - H&M on Tuesday said that its idea of giving shareholders the possibility of reinvesting their dividends in newly issued shares has been dropped, as the plan would have been "difficult to implement.
"

Consequently, the Swedish group has instead decided to offer shareholders an unchanged dividend of 9.75 Swedish kronor per share, paid in cash, for the financial year 2016/2017.

H&M said it wanted to investigate the possibility of offering shareholders an opportunity to reinvest the dividend in shares, in what is known as a "dividend reinvestment plan" (DRIP).

However, the investigation has shown that the reinvestment plan would be difficult to implement, both from a technical viewpoint and because of time constraints, the company said.

Investors were reacting positively to the news, with the H&M share up 1.1% at 142.1 Swedish kronor in Stockholm this morning.

Copyright (c) 2018 CercleFinance.com. All rights reserved.