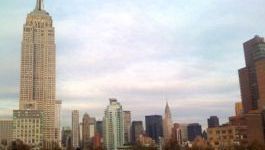 Jeronimo Martins: shares drop after 2017 results announced
(CercleFinance.com) - Portuguese retailer Jeronimo Martins said 2017 was a year of "strong operational performance" and "solid cash-flow generation," although investors chose to retain that numbers were marginally below expectations, prompting the shares to drop by almost 5%.


Group sales reached 16.3 billion euros in 2017, up 11.3%, with consolidated EBITDA growing by 7% to 922 million euros (+4.7% at constant exchange rates).

However, the consensus was more ambitious, expecting 931 million euros.

The company said that it would propose a total dividend payment of 385 million euros, or 0.613 euros per share, corresponding to a payout of 100% for the second consecutive year.

Looking ahead, Jeronimo Martins - which owns Poland's biggest food retail chain Biedronka - said the consumer is expected to remain confident in Poland, with Biedronka continuing to benefit from sales growth opportunities.

However, Jeronimo Martins' shares dropped 4.7% after its results were announced, underperforming the broader Lisbon market, which is down 1.2%.

Copyright (c) 2018 CercleFinance.com. All rights reserved.