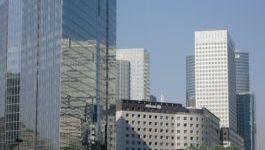 Statoil: consortium wins bid for Brazilian block.
(CercleFinance.com) - Norway's Statoil and its partners have won a bid to share a production contract for the Carcara North block in the Santos basin.


The consortium comprising Statoil (operator, 40%), ExxonMobil (40%) and Galp (20%) presented the winning bid, with plans for first oil production in the mid-2020s.

Also, Statoil has agreed to divest 33% out of its current 66% interest in adjacent BM-S-8 block to ExxonMobil for a total potential consideration of around 1.3 billion dollars, invluding an upfront cash payment of around 800 million dollars.

As a result, both Statoil and ExxonMobil will have a 36.5% interest in BM-S-8, and a 40% interest in Carcara North.


Copyright (c) 2017 CercleFinance.com. All rights reserved.