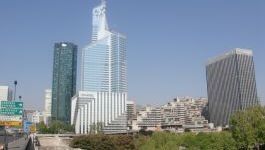 Norsk Hydro: raw materials and dollar weigh on earnings.
(CercleFinance.com) - On Wednesday Norwegian aluminium producer Norsk Hydro reported lower third-quarter earnings, with the group's result weighed on by higher raw material costs and a weak US dollar.


Hydro's underlying earnings before financial items and tax fell to 2.45 billion Norwegian kronor in the third quarter, down from 2.93 billion kronor in the second quarter.

Even so, the firm has lifted its estimate for global demand in 2017 to 5%-6%, citing a positive market sentiment for aluminium, mainly driven by curtailments of primary production in China.

Norsk Hydro shares, which are listed on the Oslo Stock Exchange, are currently down 1.1% at 60.7 Norwegian kronor.

Copyright (c) 2017 CercleFinance.com. All rights reserved.