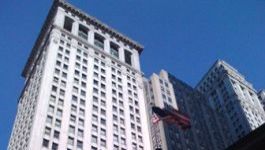 ING: launches growth initiatives at wholesale banking unit.
(CercleFinance.com) - ING on Tuesday announced a series of initiatives at its wholesale banking unit, as the Dutch bank expects lending growth to continue at this division.


The financial group said that its international division, which currently spans over 40 countries, will be strengthened, with more resources put into Asia and the Americas.

ING also plans to invest in advisory functions.

In past years the group's wholesale banking has grown into a lending specialist in areas such as mining, trade and commodity finance, along with technology, media and telecoms.

ING has seen wholesale lending assets grow by over 30% over the past five years.

The organisational changes are set to be effective as from January 2018.

Copyright (c) 2017 CercleFinance.com. All rights reserved.