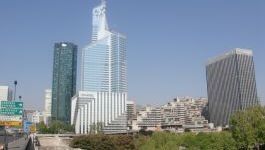 ABN Amro: sells a business in Luxembourg
(CercleFinance.com) - BGL BNP Paribas, a subsidiary of BNP Paribas in Luxembourg, and ABN Amro Bank have announced an agreement for BGL BNP Paribas' acquisition of all the shares issued by ABN AMRO Bank (Luxembourg) SA and its 100% subsidiary, ABN AMRO Life SA.


BGL BNP Paribas will sell the business of ABN AMRO Life SA to Cardif Lux Vie immediately after the acquisition. The proposed transaction, which remains subject to approval from the relevant regulatory authorities, is expected to be finalised in the third quarter of 2018.


Copyright (c) 2018 CercleFinance.com. All rights reserved.