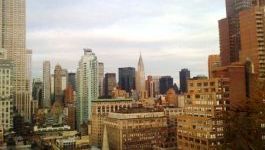 ABN Amro: funding granted to Allianz for real estate deal.
(CercleFinance.com) - On Friday, Allianz issued a statement announcing the conclusion of large-scale funding with the Dutch bank ABN Amro related to the acquisition of a premium office block called "The Atrium".


This is one of the largest transactions ever made in the Dutch market for a single asset.

This "club deal" provides a 7-year fixed-rate senior financing for the acquisition of "The Atrium" by a consortium that includes Amundi Real Estate - on behalf of its general public fund raising - and South Korean investors. The loan totals nearly 300 million euros.


Copyright (c) 2017 CercleFinance.com. All rights reserved.