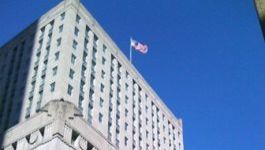 Altice: there will be no fundraising.
(CercleFinance.com) - Embroiled in a terrible stockmarket storm, with the group's market capitalisation having been halved in the space of just two weeks, Altice is effectively obliged to communicate and reassure investors.


In a brief statement released last night, the group led by Mario Draghi has ruled out any fundraising to offset the share's collapse in the stockmarket.

Management has also indicated that it does not intend to sell shares, a way to renew its confidence in the strategy currently being followed, even though it gives rise to a lot of skepticism.

The statement follows a letter sent to employees last Friday in which Patrick Drahi praised the group's financial stability, for which it must be remembered that debt was close to 50 billion euros in the third quarter.


Copyright (c) 2017 CercleFinance.com. All rights reserved.