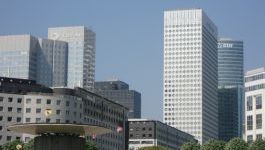 NN Group: reiterates medium term guidance; shares rise.
(CercleFinance.com) - NN Group has reiterated its medium-term operating growth target range of 5%-7% for ongoing businesses, saying that strong progress on strategy execution has been made since its IPO in 2014.


The former insurance and asset management arm of Dutch banking giant ING - which is hosting a capital markets day in Rotterdam - also said that it planned to reduce its full-year cost base by approximately 350 million euros by 2020, of which about half is to be completed by the end of 2018.

The cost reduction target both reflects standalone cost reduction plans and cost synergies stemming from its acquisition of Delta Lloyd, which is set to be integrated by 2020, NN said.

"Further possible capital synergies available are from risk margin on merger of legal entities, reinsurance and unit cost assumptions," UBS commented in a report.

"As such, we believe resumption of buy-backs is possible in 2018," it added.

In early morning trading today, NN Group shares were up 1.5%.

Copyright (c) 2017 CercleFinance.com. All rights reserved.